My life at the University of British Columbia
发布日期:2020-07-06  作者: 来源:
I am Siyu Cheng and have graduated from the University of British Columbia (UBC) and the Northwest Agriculture and Forestry University (NWAFU) this year. It is a great honor to have this opportunity to share my experiences.
I had IELTS three times and several private oral English training courses when I was preparing for the new school and life in Canada. While I failed to catch up with what the professor taught during my first class at UBC though I thought I was fully prepared. The first month is the darkest period in my life, but I am proud that I did not give up. Be positive, and start work hard to catch up.
The school life at UBC is much harder than my expectation, recalling my horrible memory at high school. But once you start to learn and willing to learn, profs and friends will help you out. Making more friends, studying together, and helping each other solve problems is a good hint.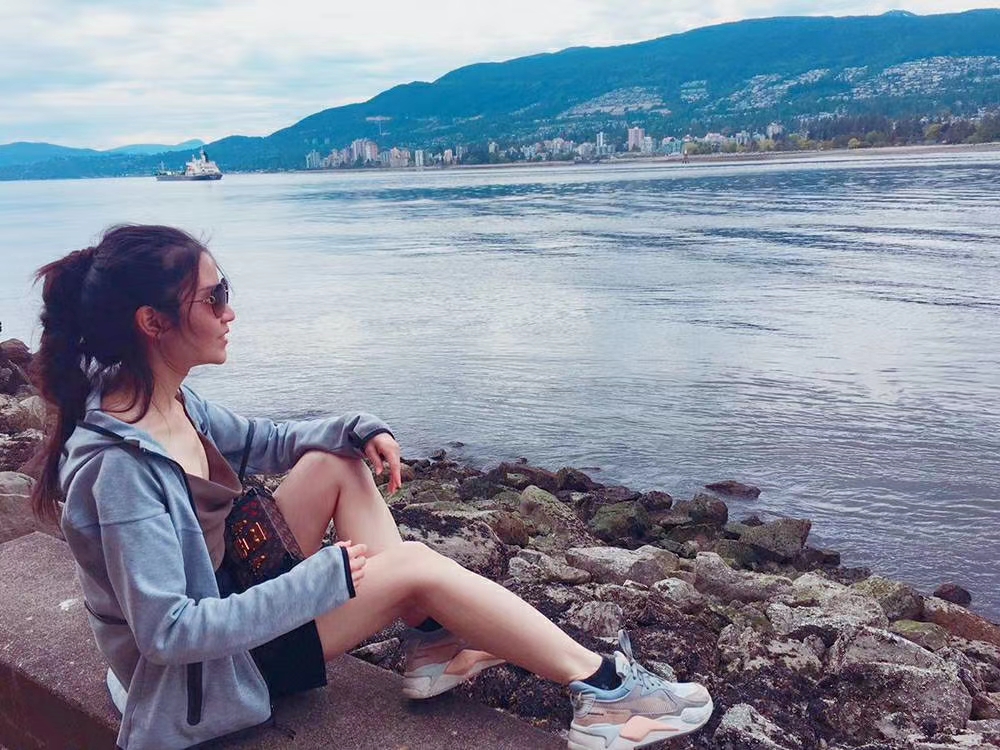 My previous study at Northwest A&F University focused more on economics, but I soon realized that I had a stronger interest in nature and the environment than business. Therefore, I chose the Forest Resources Management program as my study direction. In my pursuit of forestry in an academic setting, I have developed a thorough understanding of forest and landscape ecology, sustainable forest management policy, as well as forest and conservation economics. Through my practical coursework and field lab experiences, I am adept at conducting forest field work with the use of GPS units, aerial photographs, maps, as well as various measurement instruments; executing timber supply analysis for stands by using Patchworks and forest cover information such as the Vegetation Resources Inventories (VRI); and forecasting yields of managed stands with TIPSY.
My field camp experience at the Malcolm Knapp Research Forest allowed me to attain a deeper understanding of how the Musqueam People are involved in sustaining forests as a resource for their livelihoods. During this field trip, I had first-hand experience participating in traditional Indigenous activities, such as weaving baskets and mats made of bark I learned to peel from cedar. Furthermore, my professional experience at Parks Canada and Burns Lake Community Forest has allowed me to interact and collaborate with Indigenous Peoples. During my time as an External Relations Assistant at Parks Canada, I attended treaty outreach events and ceremonies held in Indigenous communities neighboring the park to strengthen our relations with First Nations. At Burns Lake Community Forest, I worked on the unceded territory of the Wet'suwet'en people as a Natural Resources Technician. I assisted the Office of the Hereditary Chiefs of the Wet'suwet'en in forest and land monitoring, and conducted field data analysis, image processing, and high-resolution mapping in a forest development planning project.
In my spare time, I enjoy swimming, hiking, and biking. In the past four years, I spent most of my Christmas holidays at Cypress Mountain and Whistler for snowboarding. I can often be found at the UBC Aquatic Centre in the summer. I am passionate about working with Indigenous Peoples, and I would like to work as a natural resources planner within community forests upon completion of the Master of Geomatics for Environmental Management program.
作者简介:
程思雨,经济管理学院2014级本科生,国际经济与贸易专业,于2016年赴加拿大英属哥伦比亚大学参加我校的本科生联合培养项目,获得我校和加拿大英属哥伦比亚大学的双学士学位。目前,已获得加拿大英属哥伦比亚大学的攻读硕士学位的offer,继续在国外留学深造。